Rachel vs. Triple Time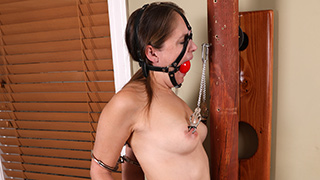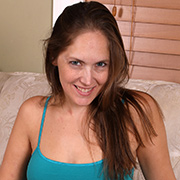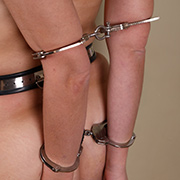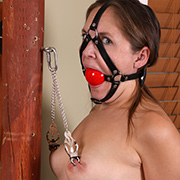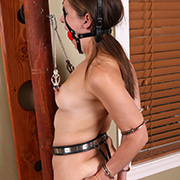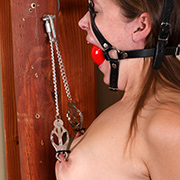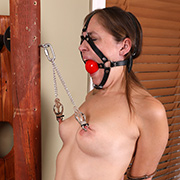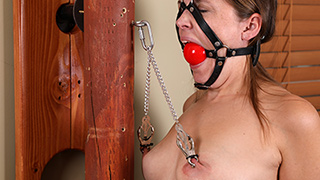 There are not many girls who walk through my door who own and actively wear their own chastity belt. So far her record was a month in the belt but I felt she could do better than that. Under the guise of a challenge, she locks herself in her belt and puts on her own harness gag. Once I cuff her elbows and wrists behind her back she's let in on the rules. For every minute she remains attached to the pole she spends a week in her belt. Just to make it interesting zip ties are added to her clover clamps. What fun is it if they slip off too easily? When she eventually loses Rachel promises to keep the belt on for her full sentence. What she doesn't know is while she wasn't looking I pocketed the keys to her belt. She'll be in for a nice surprise when her willpower starts to wane.

Guide: Kaecie's Self-Bondage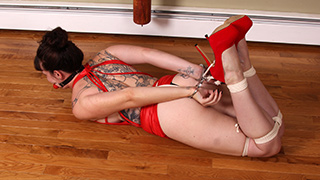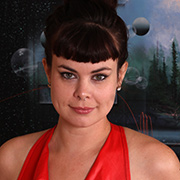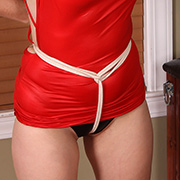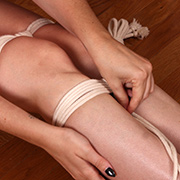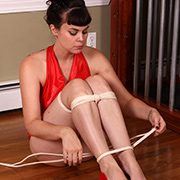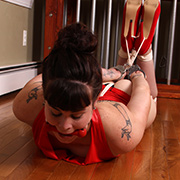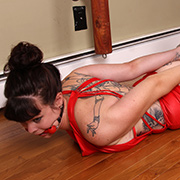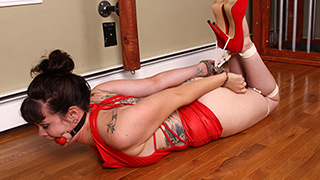 Kicking off a new series instructional series on Bondage Junkies, Kaecie will be demonstrating a self-bondage session. Drawing from her experience of private sessions she explains the basics of how to tie yourself up and escape. Of course, no lesson is complete without a demonstration. With her keys across the floor, Kaecie has to struggle in her hogtie to reach them. It's a task that is more difficult than she expected.

Sage vs. Her Slow Grind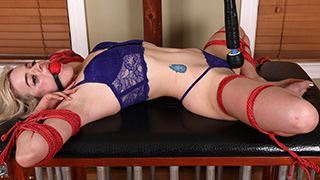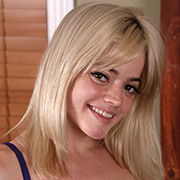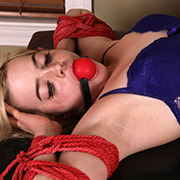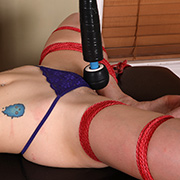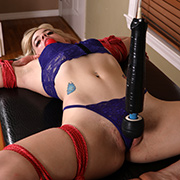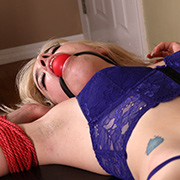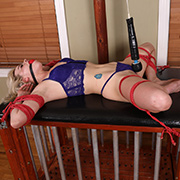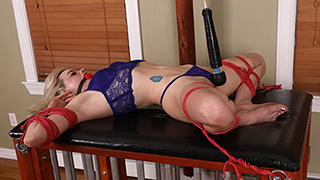 The vibration of the magicwand can bring a woman to ecstasy with ease. Unlike its brethren which rely on batteries, the wand uses wall power to ensure it goes as long as you need. Writhing in her ropes Sage bucks and thrusts for the wand between her legs with aching need. Unfortunately for Sage vibration alone won't give her what she wants. Pressure is the missing factor in her predicament. Without it all the wand will do is drive her into a frenzy with no relief. The good news is without batteries she'll have all night to try.

Hazel vs. The Dollar Challenge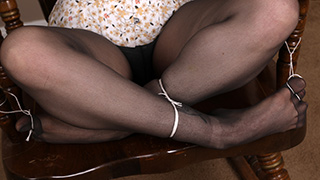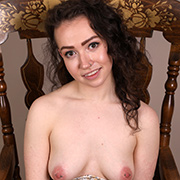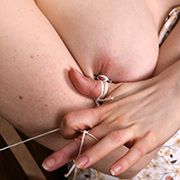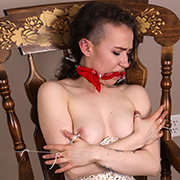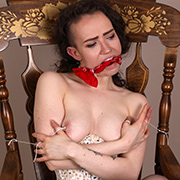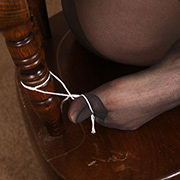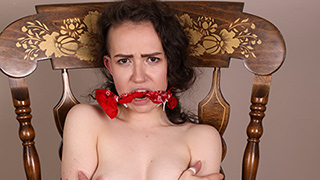 Using piles of rope, handcuffs, or other restraints pretty much guarantees they won't be getting free. Most of the time that's exactly what you want. Unfortunately, when the outcome is known the game isn't very fun. A challenge I've wanted to try for a while is can someone be secured for a dollar or less. Hazel being more than happy to accept the challenge. Using string her thumbs are secured to her nipple piercings. Her fingers, toes, and ankles were secured with string as well. A cleave gag in her mouth and the challenge begins. Right off she realizes that while the string is not strong, it is tied to very sensitive bits. If Hazel struggles too hard it will certainly come with consequences. Does she have a chance? Only time will tell.

Piper vs. The Dinner Bet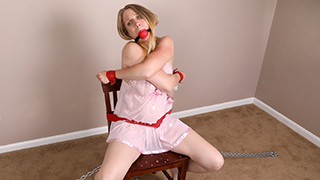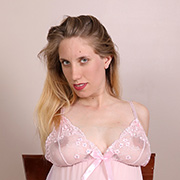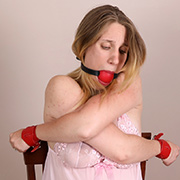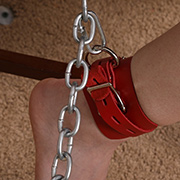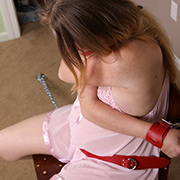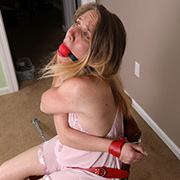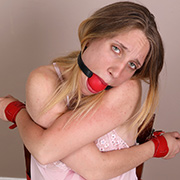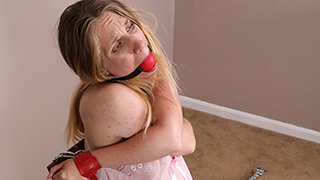 Desperate to get out of the house Piper's willing to make a bet knowing she'll likely lose. She's gagged and strapped to a chair that's secured to the floor just in case she tries to tip it over. With nearly an hour to try to escape Piper eventually gives up and comes to a harsh reality. With her focus on winning she never considered what would happen if she lost. With additional restraints and nipple clamps in hand, Piper doesn't have to ponder for very long.