Bella vs. An Immobile Afternoon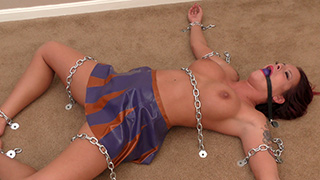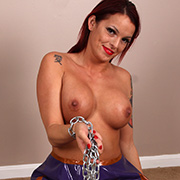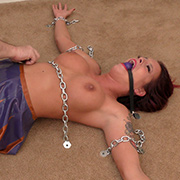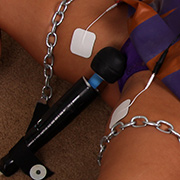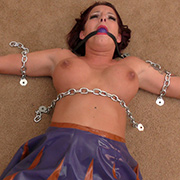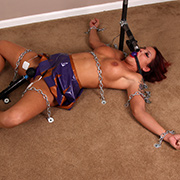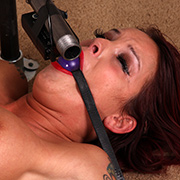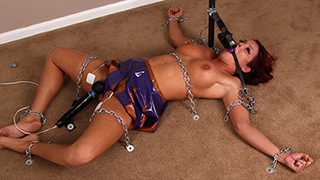 Bolted to the floor with chains, Bella is about as vulnerable as she could get. Even her ballgag is tightly screwed into the floor, ensuring an extra tight fit. In the first part she is just getting warmed up, struggling to escape without much success. To ensure she's giving her best efforts, a bit of tickling is a sure fire way to gain a reaction. The chains prove too much, however, and she can only lie still and endure. Her long afternoon is only getting started as vibrators and her favorite TENS unit will be keeping her company in part two.

Jane vs. A Long Wait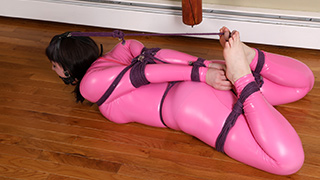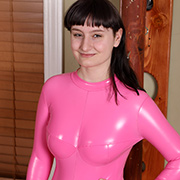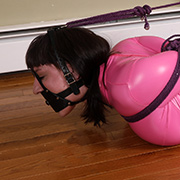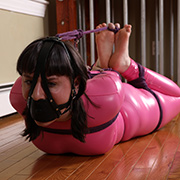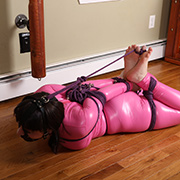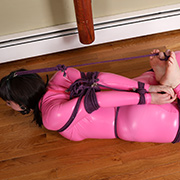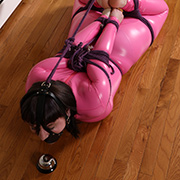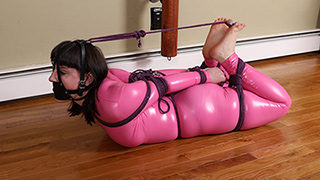 Jane had a mission when she showed up. After waiting patiently to turn 18 she knew exactly what she wanted from her visit. A tight hogtie was at the top of her list but in true Bondage Junkies fashion, I had to make it interesting. With the smile only leaving her face when the muzzle gag was strapped on, I could tell she was loving every rope securing her. With a final rope tying her toes to her head harness a bell is put across the room. Given how challenging it will be to move even an inch in her ropes, she will need to be very determined to get free any time soon. Then again, that may have been her plan all along.

Brooke vs. Her Full Circle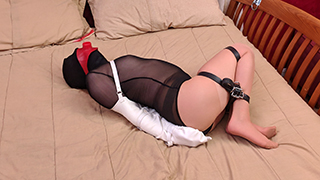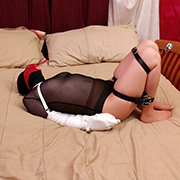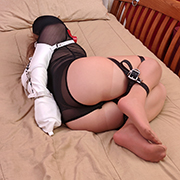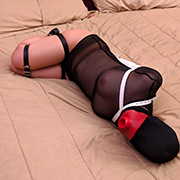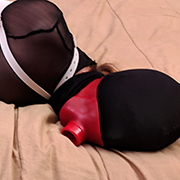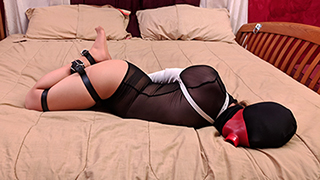 I always enjoy when girls humblebrag about how easily they can escape from certain bondage gear. Often they mistake gear which was improperly secured or too loose as an ability to get free. So, as I listened to Brooke's tale of shrugging off an armbinder what I actually heard was, be sure to make it tight! Grunts and stifled protests fill the room as the laces and straps tightened. Her shoulders shift to gain purchase but a leather strap keeps her elbows firmly together. The gag isn't even in her mouth and you can see the defeat in her posture. As I leave her to escape she twists and turns, trying to use anything for leverage, slowly moving around the bed. It's not long before she finds herself out of breath, and for all her effort Brooke is back where she started, a full circle.

Summer vs. Helpless Tickles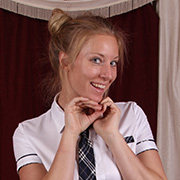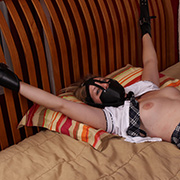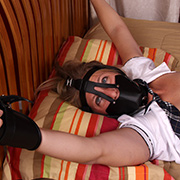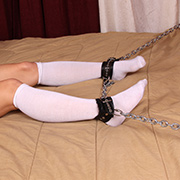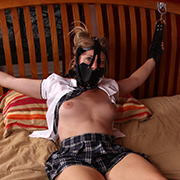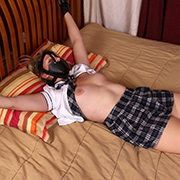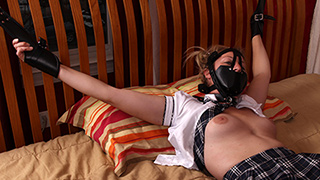 Squirming in her not so innocent schoolgirl outfit Summer wonders what will come next. The spreadeagle leaves her very vulnerable to any torment. As she soon finds out, tickling is on the menu today. Starting with her feet and working up to her ribs and armpits it doesn't take long to get her squealing. Summer tries to defend herself and unable to even bite due to her muzzle gag. With plenty of hours left in the day, there's only one thing to do and that's to keep tickling her until one of us tires. If it turns out to be Summer she'll be conveniently prepared for bed as well.

Macie vs. The Forced Experiment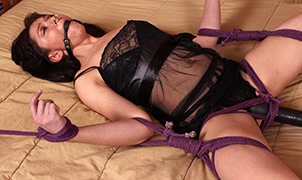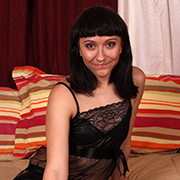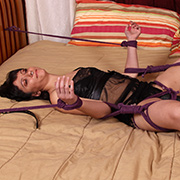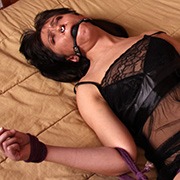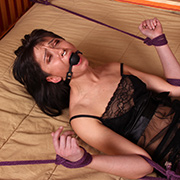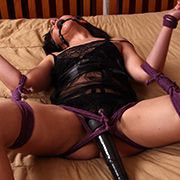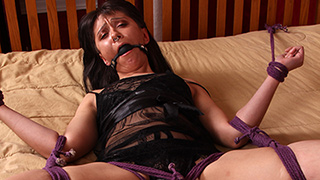 With high hopes Macie volunteers to take on the forced orgasm challenge. Through well over a dozen experiments we've found a few can resist but most can't. Will Macie be one of them or will she be overwhelmed by climaxes. Bound in a semi-spreadeagle and gagged she can't move very much and completely vulnerable. Once the magicwand is turned on it's clear how the experiment is going to go as she puts up a good fight. The setting is only on low and there are many minutes to come. Only time will tell.