Summer vs. Her Rainbow Wrap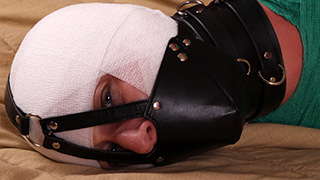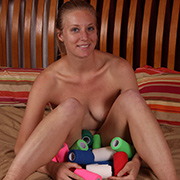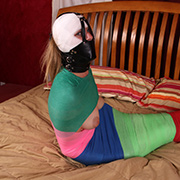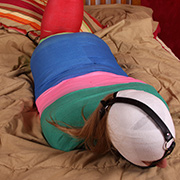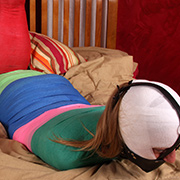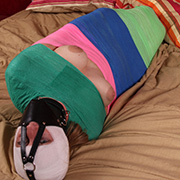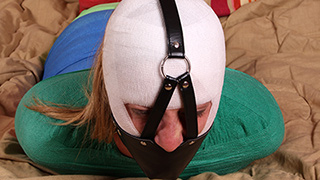 For Summer's inaugural mummification I thought it would be nice to add some flair. Having boxes of vetwrap handy in a rainbow of colors the choice was obvious. Summer didn't seem to appreciate the effort that went into her bindings. With her head wrapped and a muzzle gag over her mouth, her musings were not exactly intelligible. Nevertheless, the sounds of struggle are universal even behind a gag. It didn't take long for her to figure out what makes vetwrap so special. Despite all her effort in trying to get free the wrap bounces back without losing a fraction of tightness. Another special properly is with enough heat and sweat the layers start to fuse together making them stronger than over. Poor Summer thinks she's attempting to free herself but only making things worse.

Peach vs. Fruitless Struggles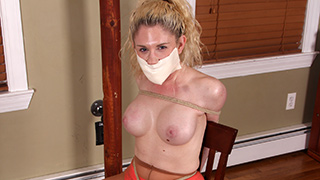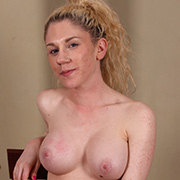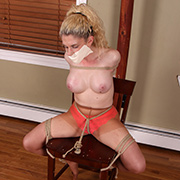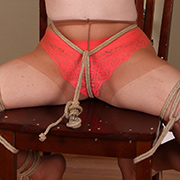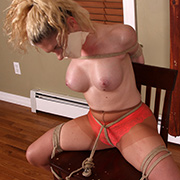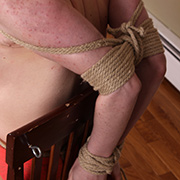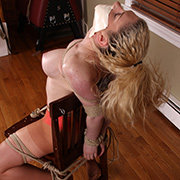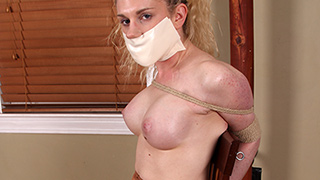 There's nothing like a good chair tie to put a girl on display. Elbows touching, crotch-rope, and Peach's huge tits ensure there is plenty of eye candy to go around. Best of all she actually thinks she can get free! Twisting and pulling against her ropes she gives it her best shot. The thought of spending the next hour in her predicament can understandably be plenty of motivation. Still, in the end, the ropes effortlessly keep her in place. Maybe after some rest, she'll be ready for round two?

Lilah vs. The Forced Experiment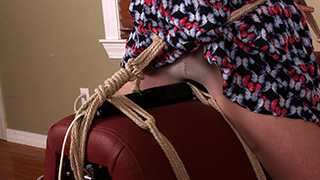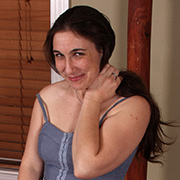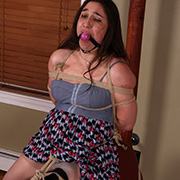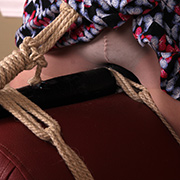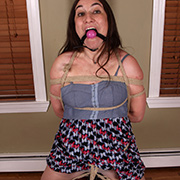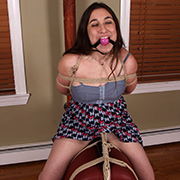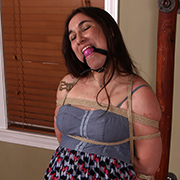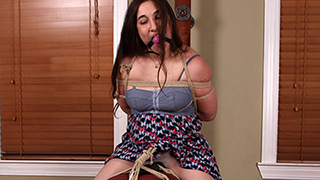 Lilah was more than familiar with what the magicwand can do. This is why she is confident that it would be no match for her. Surely someone with experience won't easily succumb to it's vibrating pleasure. With a box-tie and a few other ropes, Lilah is firmly pressed against the wand with no hope of escaping its power. Once the experiment starts it's clear she's underestimated what she signed up for but didn't out of the race yet. By the time the high setting comes around she's on the edge; fighting as best as she can. Will she be able to do it?

Athena vs. Her Misconception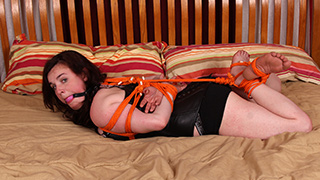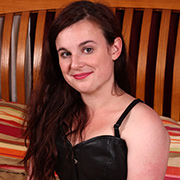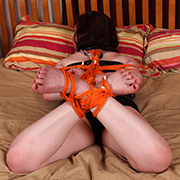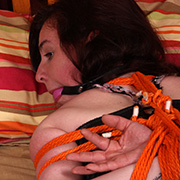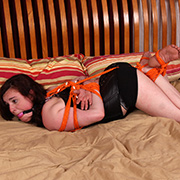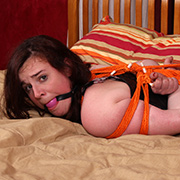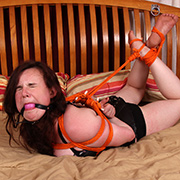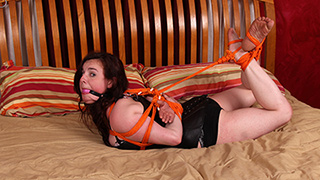 There's something about rope that attractive to girls and doubly so with newbies. Whenever I ask what they'd like to try first their gaze always turns towards a nearby pile of rope. Athena had never been hogtied before so it seemed like a good place to start. Ten minutes later she could barely move. So when I told her to escape she gave a few tugs and gave up and looking expectantly at me. The misconception was quickly cleared up, however. As it might be an hour or more before I decided to free her she might as well try and get free anyway!

SB Challenge: Rachel's Leg Stand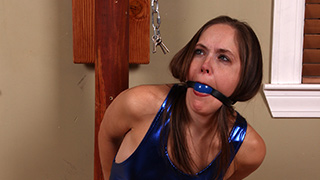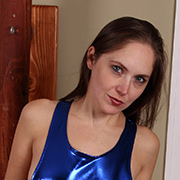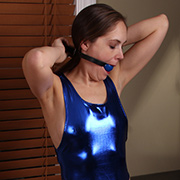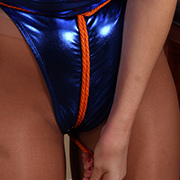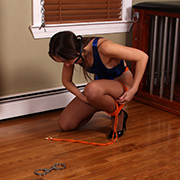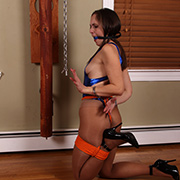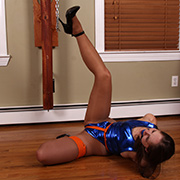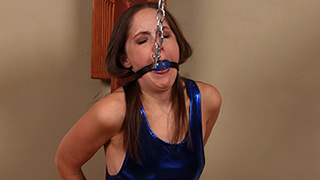 Normally Rachel would vet her self-bondage adventures but this one seemed too easy. With the keys suspended nearby and her toys nearby she set about putting herself in bondage. Instead of both legs frogtied the challenge only called for one. To get free she just needed to stand on her unhindered leg and get easy access to the keys. Her challenger knew what they were setting her up for and as Rachel found out, she was quite stuck. Even with a leg free it was nearly impossible to stand up. Especially with her other leg effectively a dead weight throwing her off balance. Desperate the falls to her back hoping to tease the key free with the heel of her shoe. She knew she should have been more careful after getting stuck the last time. With nobody expected to stop by for hours, she'll have plenty of time to learn from her mistake.