Lucy vs. Her Self Care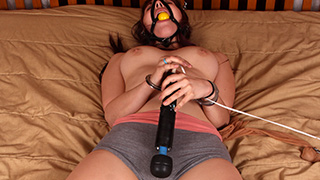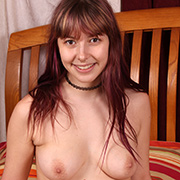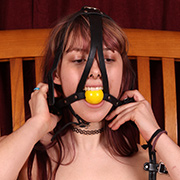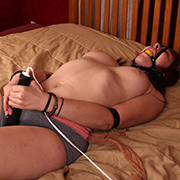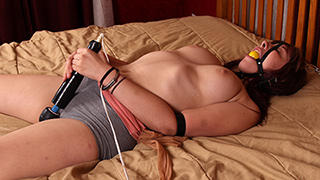 After a long week at work Lucy needed some time to unwind. Being tied up and helpless and brought to orgasm after orgasm always does the trick. With her boyfriend out of town she had to take matters into her own hands. With a bit of ice, cuffs, and a trainer gag Lucy was more than ready. The first few minutes are just what she needed until she manages to unplug her wand from the wall. Bound without anything to keep her occupied her situation becomes boring quick with at least a couple of hours of ice to go.

Joy & Lily vs. Tit for Tat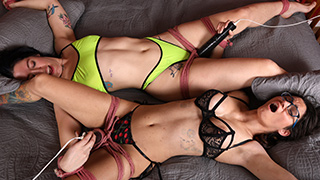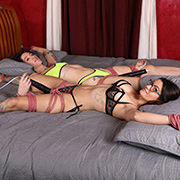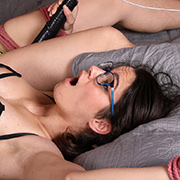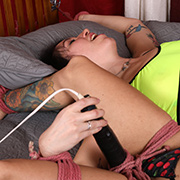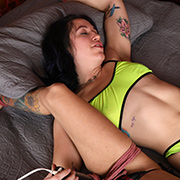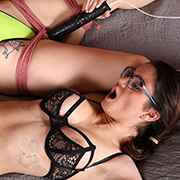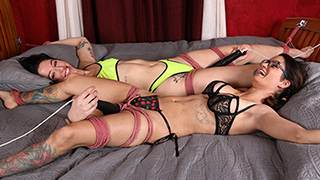 How do you keep two girls occupied for an entire afternoon? It's easy, tie them up and give them each control of the other one's magic wand. No challenges or goals were given, just told to run with it and that they did. Joy and Lily tease each other endlessly as each has power over the other. A bit of game theory comes into play as they soon discover the most effective way of getting what they want, tit for tat.

Emily vs. The Chain Puzzle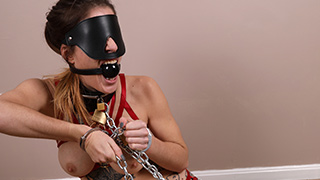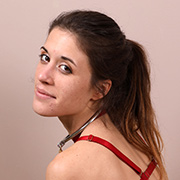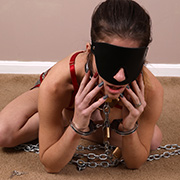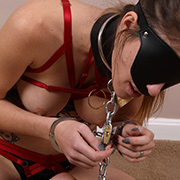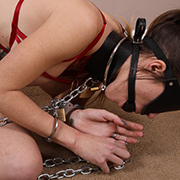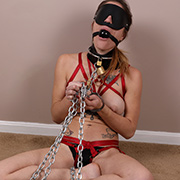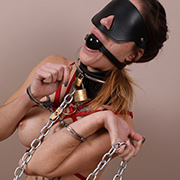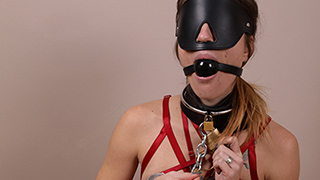 Typically when I tie a girl up there's no getting free until I say so. Every once in a while I'll give someone a fighting chance and today was Emily's lucky day. Her challenge is simple. Around her are a number of keys securing a long chain connected to her collar. To get free, the keys are only a few feet away but she has to unlock the half dozen padlocks first. To make it an interesting challenge she's blindfolded and gagged. Escape is on her own terms now.

Lucy vs. The Long Burn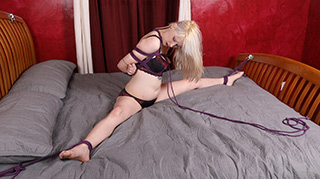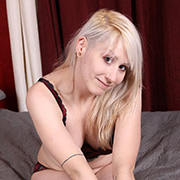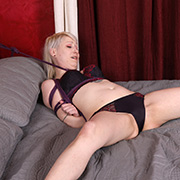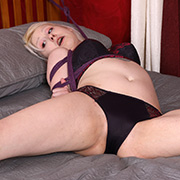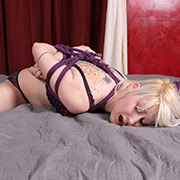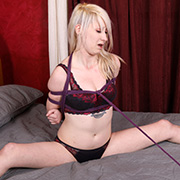 While chatting with Lucy she mentioned that she'd fallen out of her stretching routine and was missing some of her flexibility. As with most things, a bit of bondage can usually help most problems. So after securing her arms in a box tie Lucy's legs are pulled apart and tied off to the corners of the bed. Left in an upright split she could already feel the burn in her muscles. After a while, she started to loosen up so it was time to kick it up a notch. Tying a rope from her chest harness to another corner pulls her just far enough forward to need her abs to keep her up. The alternative for her is to fall forward and really set her legs on fire. An unfortunate predicament for sure.

Bella vs. Her Failed Escape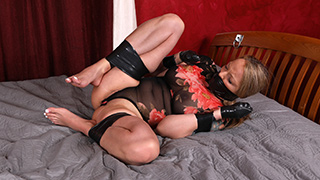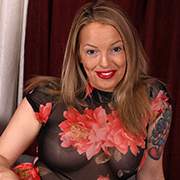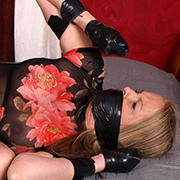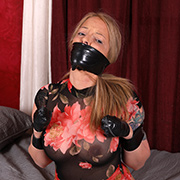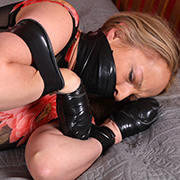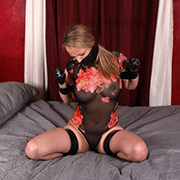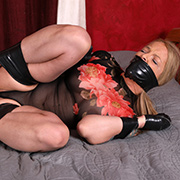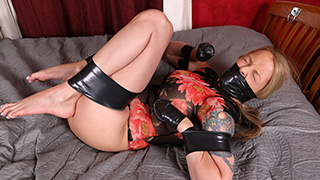 Sometimes you give someone all the tools for success and they still can't make something out of it. Take Bella, helplessly frogtied with layers of vinyl tape including her hands. We wouldn't want to make it too easy. Being nice, I offer her a pair of scissors and give her five minutes to get free. What does she do? Bella bats them around like a cat toy leaving me to believe she doesn't really want to get free. It's unclear what she wants behind her tape gag but I think we'll give her a while to cool down first.