Jane vs. Electron Fun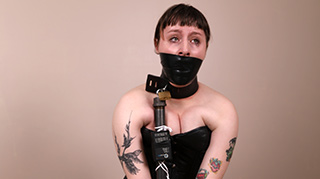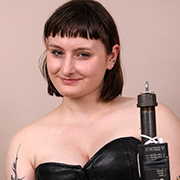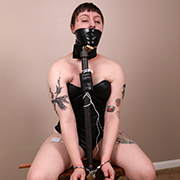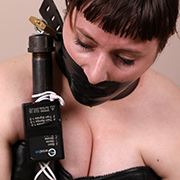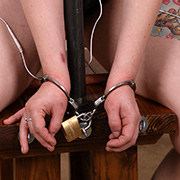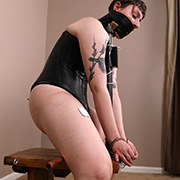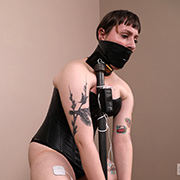 While I'm certain that Jane would have been fine with being tied up with a vibrating wand all day she needed a little variety. I felt she needed something to keep her on her toes. A copper bar under her butt should have the desired effect. She's a tough girl so it took setting the power to 70% to get her moving. After some endurance trials, I eventually left it on random. Every few seconds Jane is compelled to try to avoid the copper bar. If only her handcuffs and collar weren't holding her down.

Emily vs. The Job Offer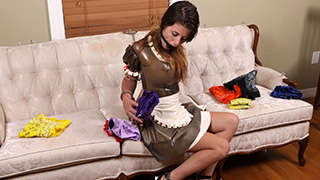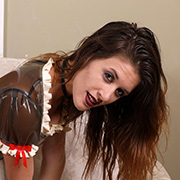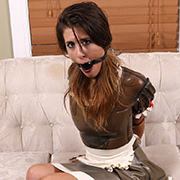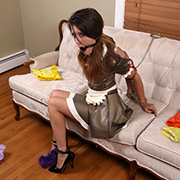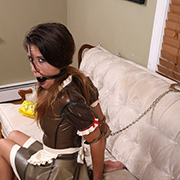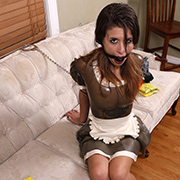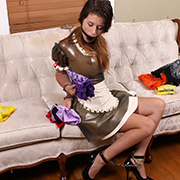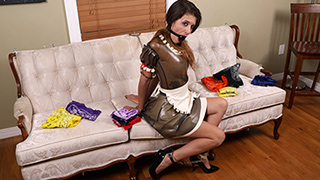 Keeping a house clean when you're busy tying up pretty girls can be bothersome. Since it has to be done hiring some help seemed the best open. Given the mounds of bondage equipment I needed someone comfortable with the space but could also look natural in it. Emily seemed a bit tenuous about the job but warmed up to her latex outfit. Putting cuffs on her elbows and wrists I knew she would be perfect for the job. The trouble was I don't think she feels the same way. Nevertheless, with her cuffed to the couch I'll have plenty of time to convince her to take the job.

Joy vs. Her Slow Squirm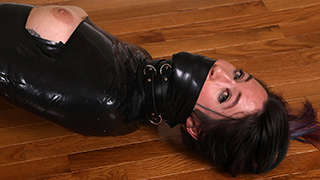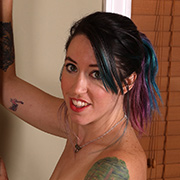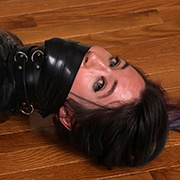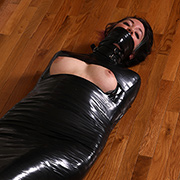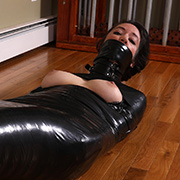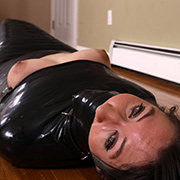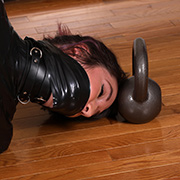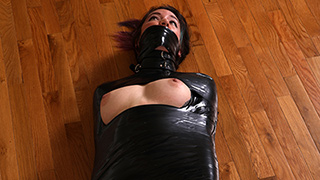 The wonderful thing about vinyl mummification is the more they quirm the tighter it gets. Knowing Joy's proclivity for tight bondage no other tape would do. She, of course, did not know this beforehand but that's what makes surprises fun. Once mummified and gagged she tries her best to get free but it's no use. A week of effort wouldn't get her out of her situation. So I offered her a challenge. If she could move a weight across the room like she was I'd at least give her a fighting chance.

Lola vs. A Little Lift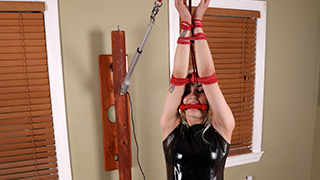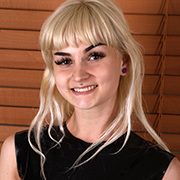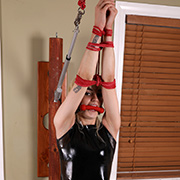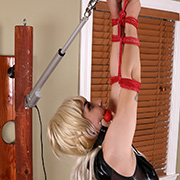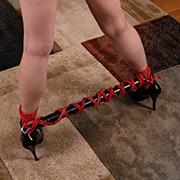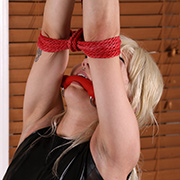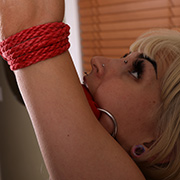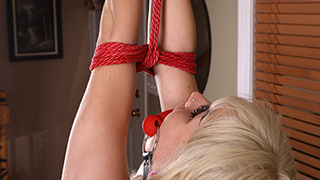 Lola's situation starts simple enough. Legs spread with a bar, arms tied into a column and attached to the ceiling above. Aside from her feet getting tired in heels she would likely be able to stay in that position all day. In my play space, nothing is that simple. With a press of a button the actuator starts to pull. With over 1500 newtons of force pulling it will take her off her feet with hardly any strain. The question remains, will she be able to get free before it's too late?

Rachel vs. A New Deal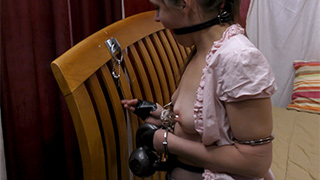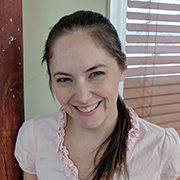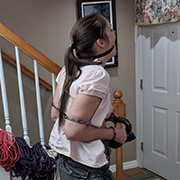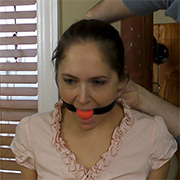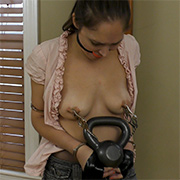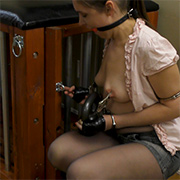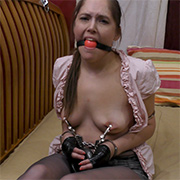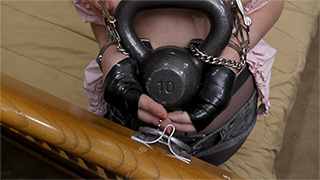 After losing a bet Rachel agreed to stay bound for 10 minutes in a predicament of my choosing. While putting Rachel in bondage is always fun, I wanted to spice it up. A little game of find the key would do the trick. I didn't want her to find it too fast so I needed a way to slow her down. With her elbows and wrists cuffed I added clover clamps to her nipples, threaded through a 10-pound weight. In order to search for the key, she'll need to carry it around with her. After telling Rachel she has to find the keys to escape instead of a countdown she wasn't happy. I reminded her she wasn't in a position to argue and to stop complaining lest I alter the deal further.