Summer vs. Easy Money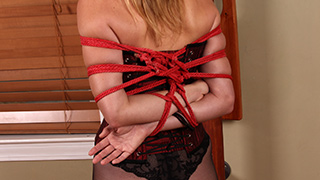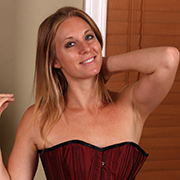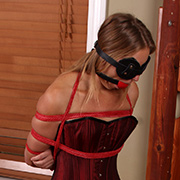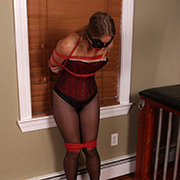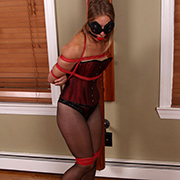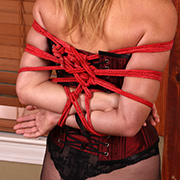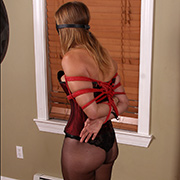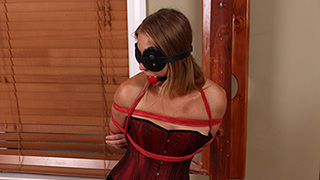 I love it when Summer is looking for some extra cash. I can watch her struggle in bondage while she sets off on a challenge. It's a bit costly if I lose, but she's certainly without risk. She knows when the ropes go on there's only one way out for her or wait out the next few hours. Once Summer was changed into a sexy corset and pantyhose her arms are tied behind her. Blindfolded and gagged she had to find the hidden key. She's done it before, I'm sure she can pull it off again.

Lucy vs. The Ab Workout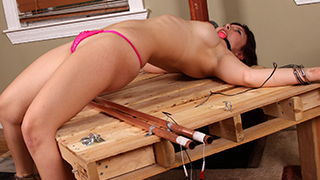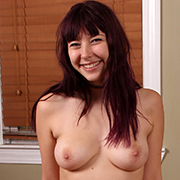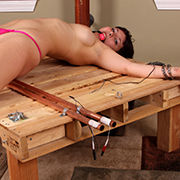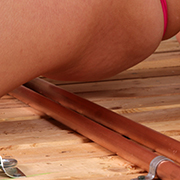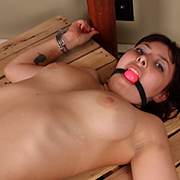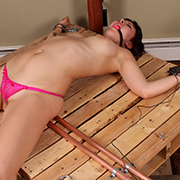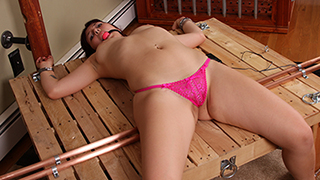 Lucy is always fun to play with and loves a good challenge. Once I have her cuffed down to the pallet she notices the copper pipes line up quite nicely with her ass. When the electricity is turned on it's at this moment we both discover she's very sensitive to getting shocked. It only takes a few minutes before even hinting the power is on that she thrusts her hips into the air to avoid it. To help her maintain her position the magicwand is brought out or at least offer a distraction. The real question is, how long should I keep the power on?

Rachel vs. A Key Too Far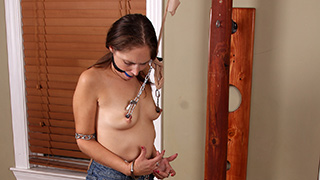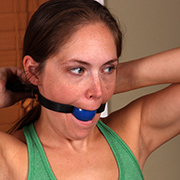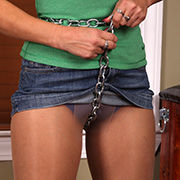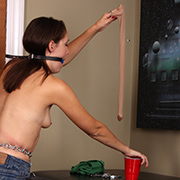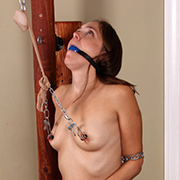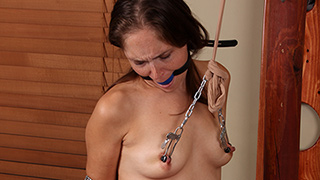 After spending the afternoon reading a number of self-bondage stories Rachel was more than a little turned on. With her boyfriend away the idea of making a video for him started to sound more and more appealing. Not wanting the fun to end too early she figured 3 cubes would be good enough to hold her for 15 minutes. With the camera setup and toys laid out Rachel went for it. The setup was simple. With her nipple clamps tied to the melting ice she'd be unable to reach her keys without the ice melting first. Pulling the clamps off was always an option as well or at least she assumed so. It doesn't take very long for her to get bored and feel the ache in her nipples and jaw. In all her reading it never occurred to her how long ice melts at room temperature. After 90 minutes she's getting a first-hand lesson with plenty more ice to go.

Kaecie vs. Her Comeuppance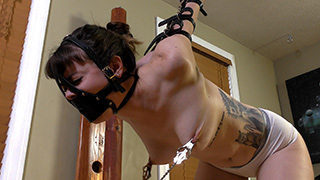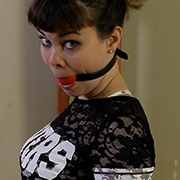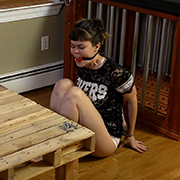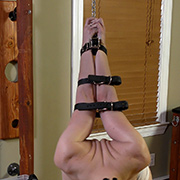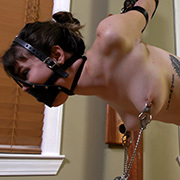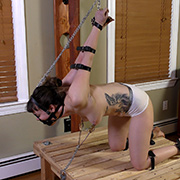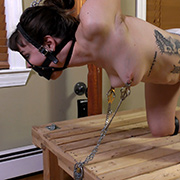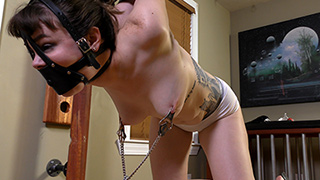 Despite her unpleasant time in the punishment cage it doesn't mean she is let off the hook. Kaecie was given clear instructions to stay away from her. After rescuing her from the cage her night was just beginning. The gag is upgraded to a strict panel gag while her bondage is changed from handcuffs to elbow crushing belts behind her back. Removing her top and hoisting her arms into a strappado Kaecie knows all too well what is coming next. The clover clamps have no mercy and tethered to the platform not allowing to her to ease the strappado pressure. After the first minute you can see how uncomfortable she is. All she has to do is pull off the nipple clamps and I'll let her free. Until then I'll just assume she's enjoying herself too much.

Brittany vs. The Forced Experiment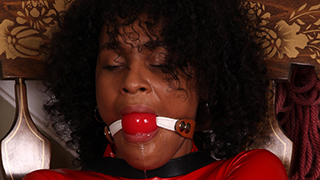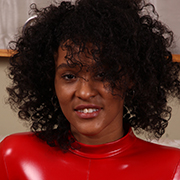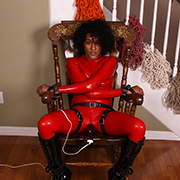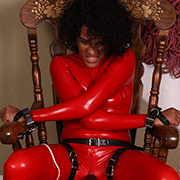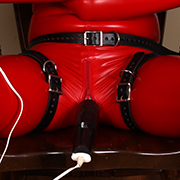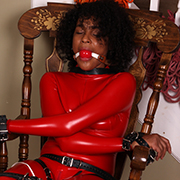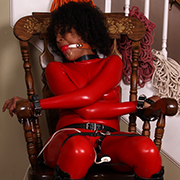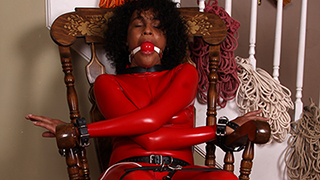 As per the norm around here when a newbie wants to know more about the fabled magic wand, I'm happy to let them experiment. Brittany starts off in a catsuit with a handy crotch zipper for keeping the wand pressed hard against her. Once the zippers close around the head there's no escaping it. A multitude of belts strap her down tight to the chair while a large red ballgag keeps her quiet. When the vibe goes to work it looks at first that maybe I and misjudged its power over women. By the third interval however, the story starts to change and her resilience starts to fade.