Hannah vs. Her First Mummy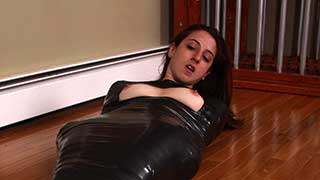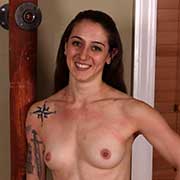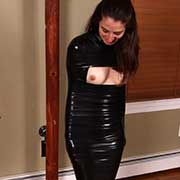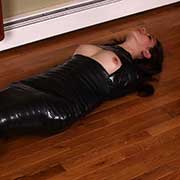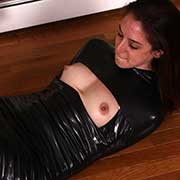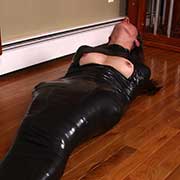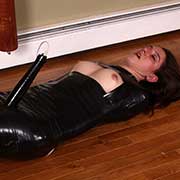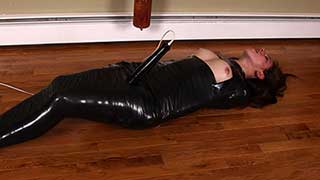 With a girl like Hannah there is not much she hasn't done when it comes to bondage. So when I found out she was a mummy virgin, well, these things must be corrected. Of course there were certainly no complaints from her. Getting her out of it will be more difficult than getting her in. In the first video she is wrapped from her shoulders down but careful not to cover those lovely breasts. When she's completely wrapped she tries her best to get free but even if given days to try she'll never get out. Since she'll be stuck for a while the magicwand makes for a wonderful distraction keeping her right on the edge. Will she be granted an orgasm to teased into a frenzy. You'll have to watch to find out.

Part One: Wrapping & Scene Chatting
Part Two: Struggling & Magic Wand

Chloe vs. Her First Impression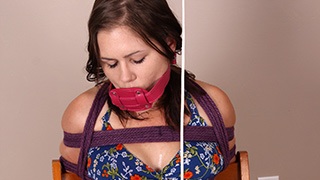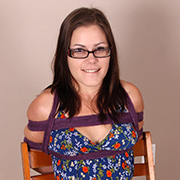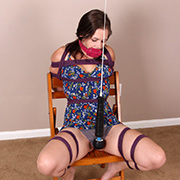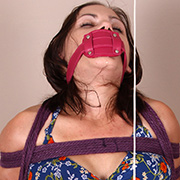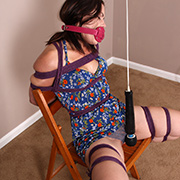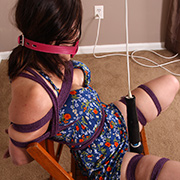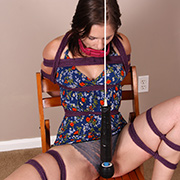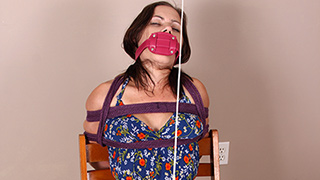 Chloe was in for a treat. She just didn't know it yet. Wrapped in tight ropes on a chair, legs frogtied, she's left in the perfect position. Before her fun though a 6" penis gag is strapped tight. If nothing else, it will give her something to focus on when the magic wand comes out. Hung from above, it lightly presses against her pussy teasing her immensely. Any move to press again it only pushes it away and further frustrating her. It only takes minutes before she's a drooling mess and willing to agree to anything for the sweet release of an orgasm. Does Chloe deserve it? One way or other she's going to end the day with a lasting first impression.

SB Challenge: Faith's Karma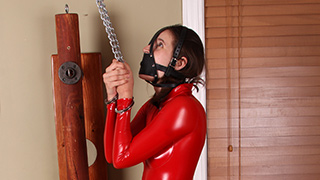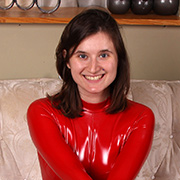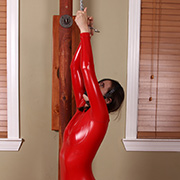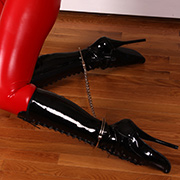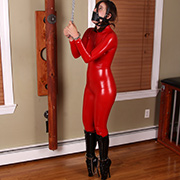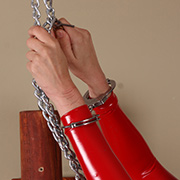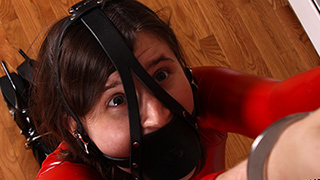 Having never stood in ballet boots she should have been a bit more wary. Turning down the challenge wasn't an option though. With a red catsuit she set to do her best. Putting on a panel ballgag first she then cuffs her hands and feet. The last is to secure her hands to the chain hanging above. If she stands in the boots she can reach her key and combination lock holding it in place. It's often been said that cheaters never win. So when Faith accepted her challenge and it proved a bit too difficult she started to get a desperate. Unable to figure out the combination she tries cheating by using the key before it's unlocked. When her legs give out and the key is stuck in the hole, disaster follows.

Bella vs. The Job Offer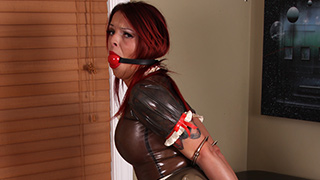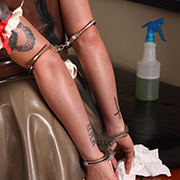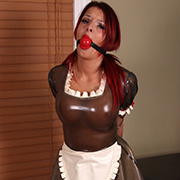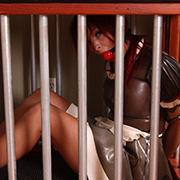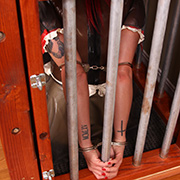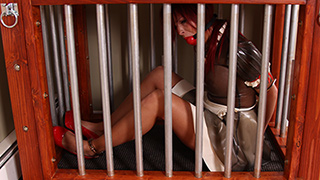 With everybody looking to make some extra cash Bella couldn't turn down a very lucrative job offer. So when she's told that the generous pay involved wearing latex and a bit of bondage she was, of course, reluctant but still willing to hear the details. Once she changed into her latex maid outfit she was still anxious but had to admit she loved how it looked on her. Hinged handcuffs started her interview along with a bit of window washing. The cuffs made it very difficult but making 10 times her normal rate was worth a little pain. Assured she was doing great a ballgag ensured she kept any thoughts to herself. Another set of cuffs on her elbows really made her helpless and start to doubt the money was worth it. Trying to appease her interviewer and captor she did her best to clean, even inside the cage as told. As the cage door locked behind her she knew it was all a ruse. How stupid could she be to fall for such an obvious trap. Worse, she wasn't sure she told anybody where she was going!

Kim vs. Her Sliding Chair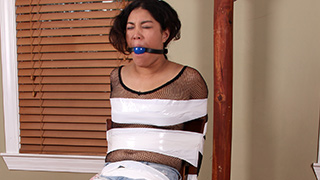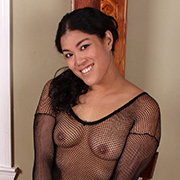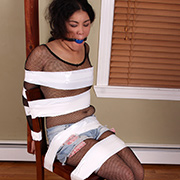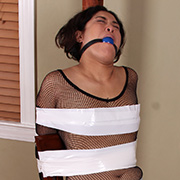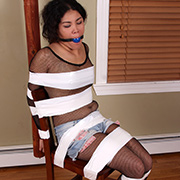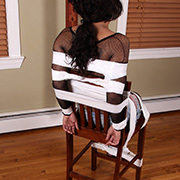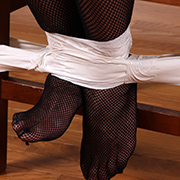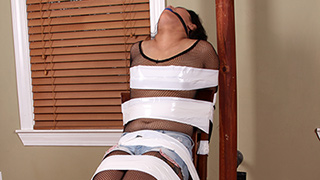 With duct tape the strength is in the layers. A detail Kim wasn't fully aware of when she agreed to be taped to a chair. Being very strong and seeing how one layer could easily tear this challenge was going to be cake. As each limb was wrapped in tape her certainty of escape dropped. Not until her elbows were being wrapped did she realize the extent the tape would be used. Waiting until the ballgag was firmly strapped in her mouth wasn't the ideal time to voice these concerns, however. As she was so confident minutes before that she could break free it seems a shame to rid her of that victory. A couple hours should be enough time. To start, at least.